How to ensure your swimming pool adds value to your home
Did you know that a swimming pool can add value to your home? If you do it right, the increased price of your home after installing a pool can be worth the investment alone.
However sometimes it can be a turn off for potential buyers. Here's how to ensure that your pool isn't a millstone around your neck when you're selling your home:
Don't make it too personal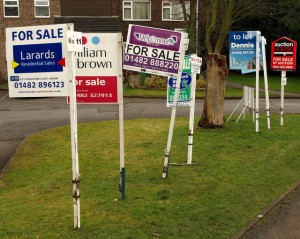 Your pool should be exactly that: yours. However, you might have to sell your home in 5 or 10 years' time, so it it's important to consider what other people might like too.
For instance, you might appreciate a swimming pool that's decorated with a colourful mosaic of your family, but someone else might not. Make it look great by all means, but don't go too ridiculous.
Ensure it complements your home
When someone buys your home, they're buying the whole property. And that includes the pool – which acts as an extension of the rest of the home. Choosing a pool and accessories that don't complement the rest of the home can be a real turn off for prospective buyers, so ensure that you decorate your pool in an appropriate way.
Position it correctly
Putting your pool in the proper place is a huge consideration. For instance, you'll find few people who are willing to walk a few minutes in the freezing cold to have a swim. But if you have a pretty outdoor pool in the back garden that offers excellent views of local scenery, you're onto a winner.
Indoor pools are also a big winner. In a study by Country Life magazine, 60% of estate agents said that indoor pools added more value than an outdoor version because they're easier to use all year round.
Clean it
Want your pool to boost your home's value? You need to look after it. Only by keeping constant care of your wet area will you see it stay in top condition and boost your selling price. 35% of estate agents said that a well-maintained, attractive pool could boost its price – but found that it added no value if it was in poor repair.
As providers of the UK's widest range of pool chemicals, we'll freely admit we have a vested interest in ensuring your pool is topped up with the correct algaecides, chlorines and sanitisers. But there's no way you can have a pool to be proud of without getting the right kit and putting the hours in cleaning it.
Need the chemicals to make proper use of your pool? Email us on info@onlinepoolchemicals.com or shop online today.