Britain's Best Lidos for Summer Swimming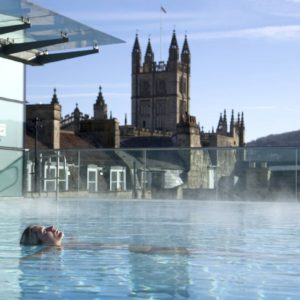 As you know, Britain doesn't get a lot of sunshine. So, when the sun does decide to come out, people take to the beach with their boogie boards and beachwear to make the most of it. However, if you want to steer away from wet sand and the cold sea, why not head to some of Britain's best lidos instead?
Take a look our pick of the best outdoor pools so you can truly enjoy some summer swimming.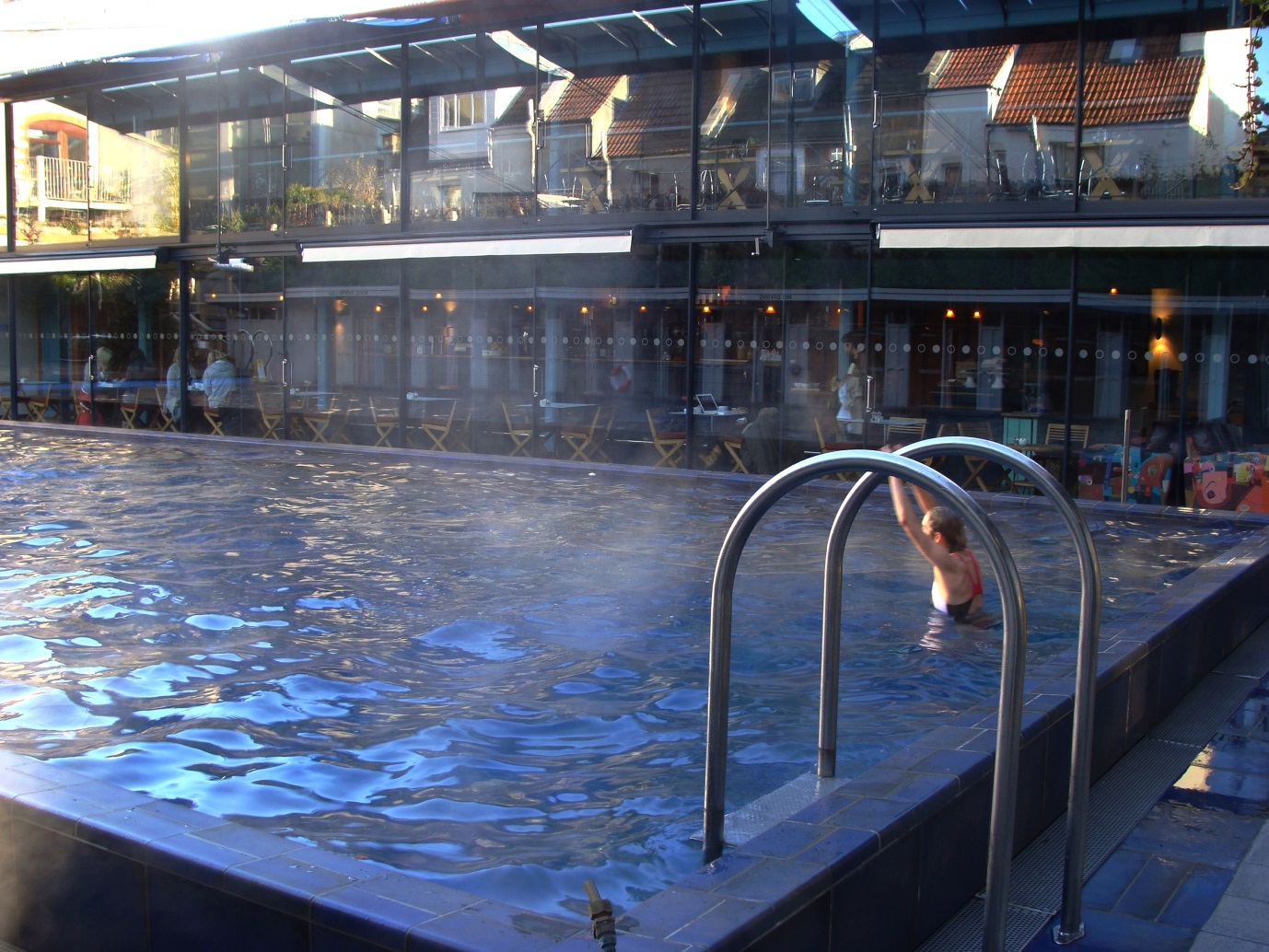 Nick under CC by 2.0
The Lido, Bristol
Clifton is not only home to Bristol Zoo and the world-famous Clifton Suspension Bridge, it has The Lido too. If you haven't been before, you've been missing out. For just £20, you can make the most of the pool, hot tub, sauna and steam room between 1pm and 4pm Monday to Friday.
The pool is heated accordingly throughout the year, so you can always enjoy swimming in this open air pool regardless of whether the sun is shining or not. To truly make the most of The Lido, go for a post swim bite to eat at the restaurant or relax with a spa package. A visit to the oldest surviving lido in the UK is a must.
Chris Sampson under CC by 2.0
Tinside Lido, Plymouth
Tinside Lido has been voted one of the top 10 best outdoor pools in Europe, and it's no surprise why. The pool overlooks the sea, making it a popular place for both locals and tourists to visit for a spot of summer swimming.
A swimming session at Tinside Lido costs just £4.75, making it one of the cheapest lidos in the UK. If that's not a reason to visit, we're not sure what is! Don't miss out on a visit to this grade II listed outdoor pool.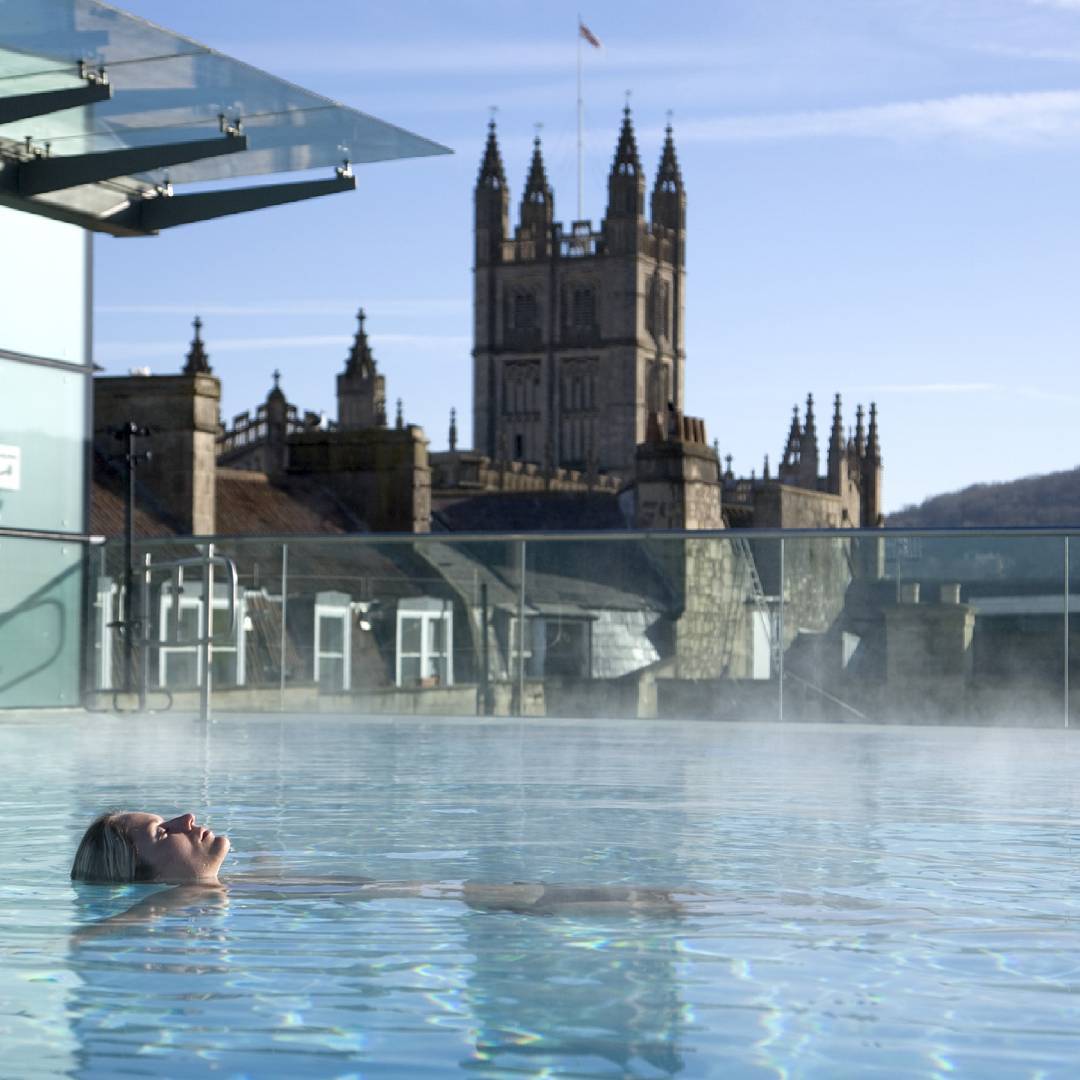 Image Source: thermae_bath_spa
Thermae Bath Spa, Bath
While this isn't essentially a lido, it's an outdoor pool we just had to include in our pick of the best. The beauty of this open air pool is that it's surrounded by spectacular views of the city, so as you swim in the mineral-rich water you can take in the beautiful buildings nearby.
For a 2-hour spa session, which includes access to the roof-top open air pool, the Minerva bath and the wellness suite, it'll cost you just £35. Unless you're visiting on a Saturday or Sunday, in which case it's £3 extra. Be sure to visit the Thermae Bath Spa when you're next in the city, it's worth every penny.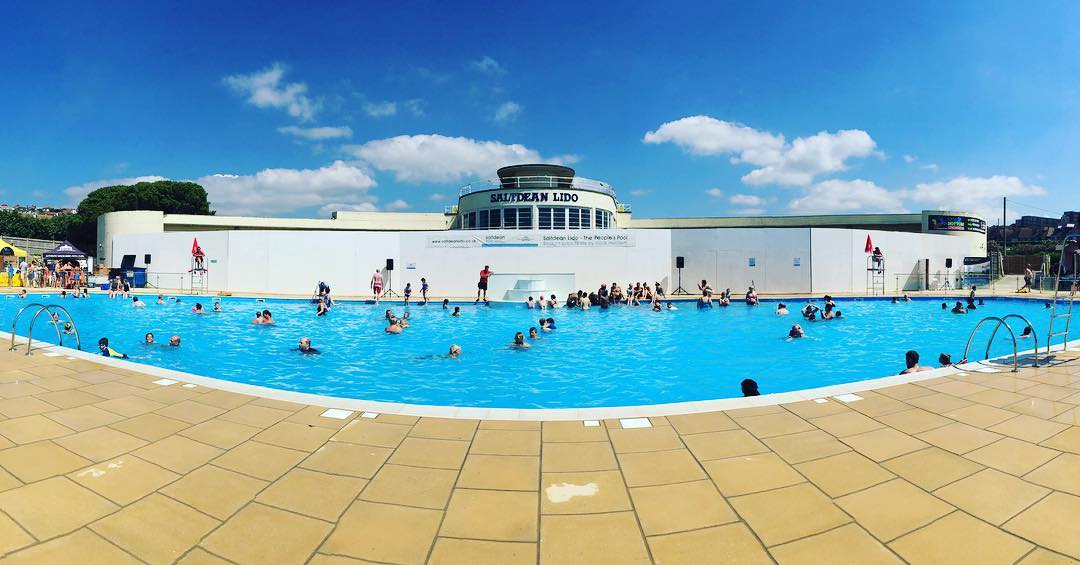 Image Source: cardigankate
Saltdean Lido, Brighton
This lido has recently reopened after a seven-year revamp and, if you haven't managed to make a visit yet, you need to. Saltdean Lido is located right on the seafront and has a heated swimming pool, paddling pool and play area, making it fun for the whole family!
The innovative design, which resembles a cruise liner, further attracts swimmers to Saltdean Lido and for just £7.50 per swim session, you can't go wrong. Head to Brighton and swim in one of the best lidos in Britain.
If you're planning on heading to these outdoor pool this summer, be sure to read more of our blogs for some tips and tricks.
Read More
How to Treat Chlorine Damaged Hair
Crazy Cool Pool Tech and Accessories
How Long Should You Really Wait After Eating to Swim? And Other Myths Busted